Sale!
CBD Oil Full Spectrum 10% (1000 mg)
1000 mg Full Spectrum CBD Oil
Organic MCT oil, Vegan and Keto friendly
+CBDA
10 ml. pharmaceutical grade bottle
Graduated pipette for easy dosing
Steam extracted hemp terpenes
Fundacion Canna laboratory tested
In stock
Ingredients
CBD oil full spectrum 10% contains 1000mg Cannabidiol, organic MCT oil, cannabinoids and natural terpenes.
Recommended use
10% CBD Oil Strength
4 drops – 2 times a day
(~3,3 mg CBD per drop)
10 ml. bottle (~300 drops)

10% CBD Full Spectrum Carrier Oil
MCT oil (fractionated coconut oil) has several characteristics, acting as a natural antifungal, anti-inflammatory and antibacterial. However, the best part of coconut oil is its abundance of saturated fats, particularly medium chain triglycerides (MCT).
Medium chain triglycerides are small fat molecules that are easily absorbed by the body, directly through the liver. Fractionated coconut oil is simply the coconut oil that has the longer fat molecules removed to isolate the medium chain triglycerides.
For this reason, fractionated coconut oil is also known as MCT oil which is one of the best carrier oils for CBD.
Cannadoca CBD oil and Terpenes
Our terpene profile is steam distilled from fresh cannabis plants. It contains all naturally occurring aromatic compounds found in the plant.
Cannadoca terpenes profile include:
These aromatic compounds synergize with our CBD oil full spectrum 10%, potentiating the efficacy. Moreover, each of the compounds in the list above has its own beneficial effects exhibited in numerous medical researches.
Description
Cannadoca full spectrum CBD oil 10% comes from the whole plant, which means we extract as much of the good and beneficial compounds found naturally in CBD as possible. Combined with our full spectrum terpenes profile, and diluted in MCT Oil, we provide the best combination of cannabinoid, terpene profile and bioavailability.
That way you can experience the full benefits of the plant and rest assure you have a premium organic 10% CBD full spectrum oil you can count on.
Why Cannadoca 10% Full Spectrum CBD Oil?
Our 10% CBD oil is completely organic, allowing the body to better absorb it. We apply strict controls to every step in the cultivation of the hemp used in our 10% full spectrum CBD oil – from planting it in the field to creating the final product.
All Cannadoca products have a full cannabinoid profile (CBD, CBDA, CBG, CBC, CBDV, etc.) as well as a full terpene profile (beta caryophyllene, myrcene, alpha pinene, limonene, terpinolene, linalool, etc.).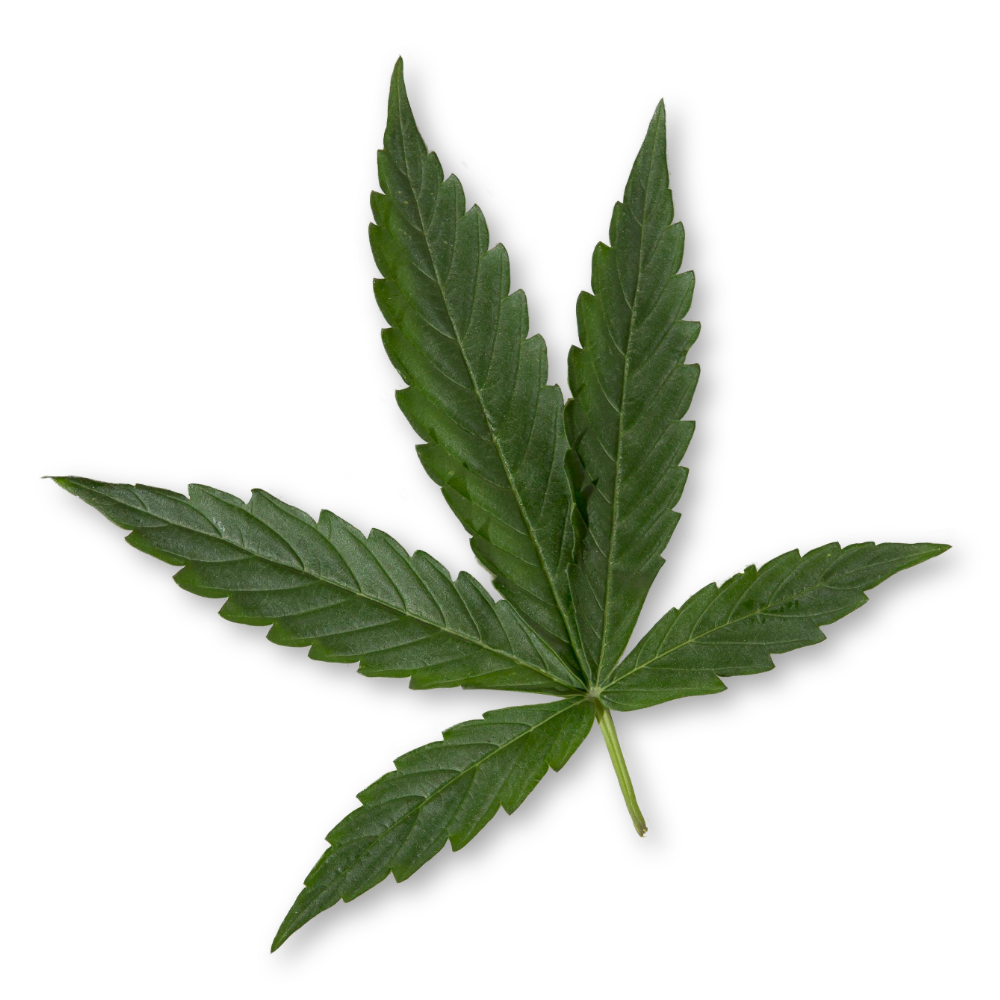 Full Spectrum CBD Oil 10% Benefits:
The use of CBD oil may have the following benefits:
Blood pressure regulation;
Reducing chronic and neuropathic pain;
Reduction of nausea in chemotherapy;
Relieve inflammatory processes in the body;
Helps achieve a restful and restful night's sleep;
Calming the nervous system;
Improve skin condition in acne, dermatitis and psoriasis;
Cannadoca quality guarantee
This product contains NO GMOs, pesticides or herbicides.
Vegan and Keto friendly ingredients.
Cannadoca CBD Oil is an excellent quality natural product that allows you to experience all the benefits of Cannabidiol.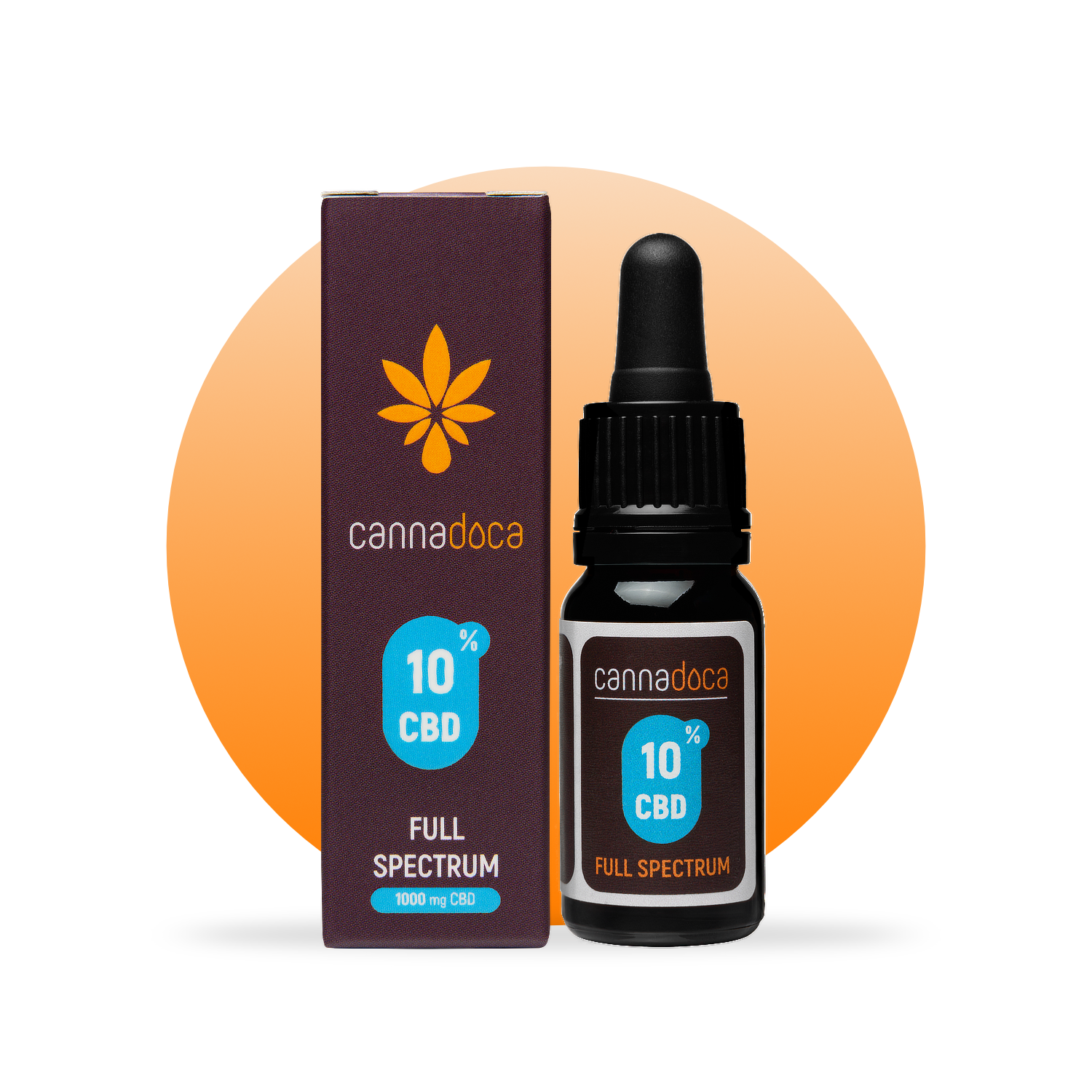 For best results
Consistency is key for success. Use CBD Oil Full Spectrum 10% daily.
Dropper use: Gently squeeze the rubber end and release. Easy-to-use marked dropper for accuracy.
Store in a cool and dry place away from direct light. Shake well before using.
Sensitive to CBD flavors? Mix your CBD oil with your favorite food or drink.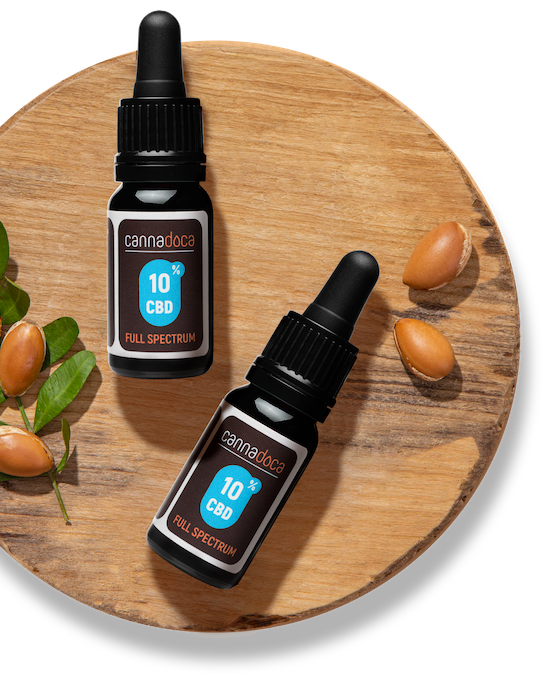 * Keep out of the reach of children. CBD Oil Full Spectrum 10% is not intended to diagnose, treat, cure or prevent any disease. Always consult your doctor if you are pregnant, nursing, taking any medication or have a medical condition.