Formulated with scientists and doctors
Organically grown and extracted
May support your immune system
Third-party laboratory tested
What is the Endocannabinoid system?
There are two receptors in the endocannabinoid system. They are called CB1 and CB2.
CB1 receptors are located in central nervous system. They are responsible for:
Appetite
Immune cells
Physical activity
The sensation of pain
Short-term memory
Mental activity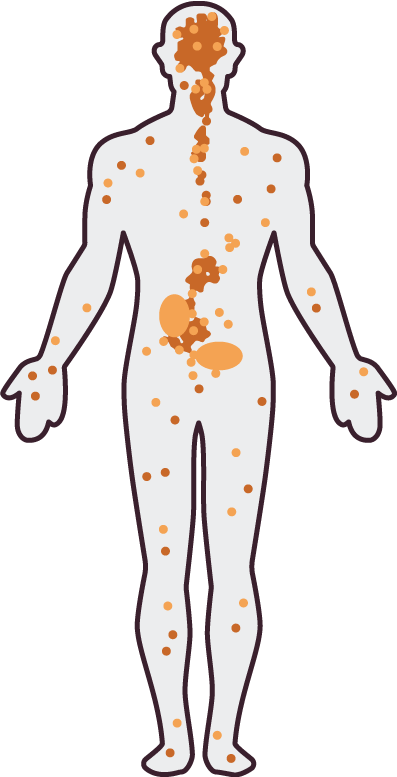 CB2 receptors are located in peripheral nervous system. They are responsible for:
Bones
Cardiovascular system
Central nervous system
Eyes
Gastrointestinal system
Immune system
Kidneys
Liver
Pancreas
Reproductive system
Respiratory tract
Skin
CBD and Terpenes
Over 150 different terpenes have been identified in the cannabis plant. They may play a key role in differentiating the effects of various cannabis strains. Some terpenes might promote relaxation and stress-relief, while others potentially promote focus and acuity.
Full Spectrum is a natural plant extract without any additional modifications.
There are many naturally occurring compounds within the cannabis plant.
A Full Spectrum CBD oil allows you access to all of these and their potential benefits. These include essential oils, flavonoids, terpenes, cannabinoids, and other natural compounds.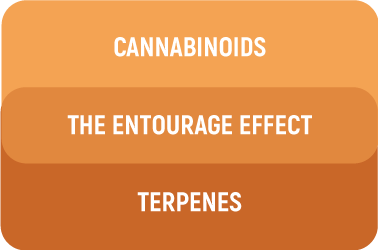 All cannabinoids, terpenes and oils work together multiplying the potential health benefits. This is typically called the "Entourage Effect".
Discover our CBD oils
 They may help you deal with different conditions.


Client testimonials
I've tried many cbd oils in recent years and Cannadoca is the best. 6 cbd 5% drops takes my anxiety go away in minutes and I'm able to get a full night sleep. Strongly recommended.
T. Evans
I have had rheumatoid arthritis for 6 years. I'm 60 years old. My doctor recommended that I should try CBD oil. I've been using 15% full-spectrum Cannadoca for a few months and the joint pain has decreased tremendously
M. Fisher

Top terpenes in our CBD oils
These aromatic compounds synergize with CBD, potentiating the efficacy. They own beneficial effects exhibited in numerous medical researches. The terpene profile of our CBD oils enhances the Entourage Effect.