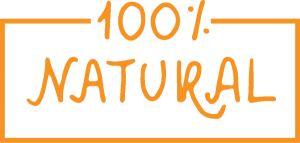 INGREDIENTS: AQUA, CETEARYL ALCOHOL, PERSEA GRATISSIMA OIL, PRUNUS AMYGDALUS DULCIS OIL, CAPRYLIC/CAPRIC TRIGLYCERIDE, COCO-CAPRYLATE/CAPRATE, GLYCERIN, BUTYROSPERMUM PARKII BUTTER,  GLYCERYL STEARATE, PEG-100 STEARATE, SORBITAN STEARATE, ARNICA MONTANA FLOWER EXTRACT, MYRISTYL MYRISTATE, PHENOXYETHANOL, THEOBROMA CACAO SEED BUTTER,  CANNABIDIOL, ETHYLHEXYLGLYCERIN, ALLANTOIN, GLYCEROL STEARATE, CETEARETH-20, CETEARETH-12, VITIS VINIFERA SEED OIL, CETYL PALMITATE, MENTHYL LACTATE, EUCALYPTUS GLOBULUS LEAF OIL, MELALEUCA ALTERNIFOLIA LEAF OIL, TOCOPHERYL ACETATE
👉 100 ml tube
👉 350 mg CBD
Suitable for daily care and usage.
350mg. concentration of CBD oil supports muscle recovery after intense work. Favors soothing of the skin and restores the comfort of the legs.
Laboratory tested and THC-free product.
The texture is light and non-greasy, much pleasant to apply, leaving a fresh soft scent.
Apply on feet once or twice a day, at morning or evening. Use slight massaging for 30 seconds. 
Make sure to avoid the eye area.
Keep out of reach of children. Keep in a cool dry place away from direct sunlight
Our CBD concentrated foot crème is perfectly textured for intensive hydration of the skin. It gives your feet comfort and a pleasant relaxing feeling.  The formula helps to soothe and soften the overworked feet leaving the skin calm and protected.
The cream is enriched with natural ingredients such as avocado, shea and cocoa butter. They perform a powerful nourishing blend for the skin. The texture itself is light and airy, applied very easily, absorbing deep into the epidermis layers and the skin appears smoother and softer.
Thanks to the infused grape seed extract, dry skin is soothed and balanced. The grape seed oil helps to regenerate the natural barrier of the surface layer of the skin and retain the moisture. The treated area remains elastic and hydrated.
The combination is known for centuries for their healing properties of arnica, eucalyptus oil and menthol. They provide the stressed and aching feet a gentle relief. You feel a slight relaxation of muscle tension and a mild cooling effect, along with a fresh delicate sense.
The foot cream is loaded with a high concentration of  CBD oil (Cannabidiol). CBD oil is rich in flavonoids, which are very valuable ingredients in skin care rituals. They provide  defense against side skin reactions and boosting the regeneration of skin cells.  They have anti-inflammatory and antioxidant properties and restore irritated and unbalanced skin.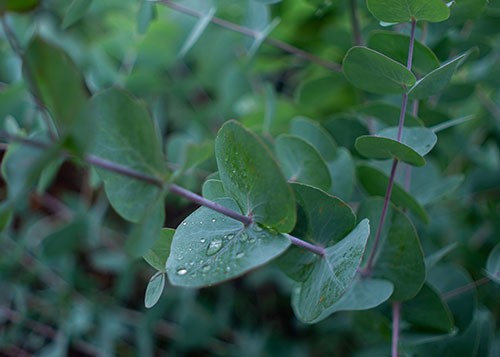 Eucalyptus oil – extracted from the evergreen eucalyptus tree native to Australia, which is the main source of food for koalas. The oil is characterized by powerful healing properties and wide application. In cosmetics, its benefits for reducing pain and relaxing muscles have been proven. Leaves a fresh scent . Supports the pleasant and comfortable feeling of the treated area.
Arnica – The healing properties of arnica have been known since ancient times. It is suitable for application before and after exercise to prevent injuries and muscle tension. It has a healing and regenerating effect. Supports  blood circulation, nourishes and moisturizes dry skin.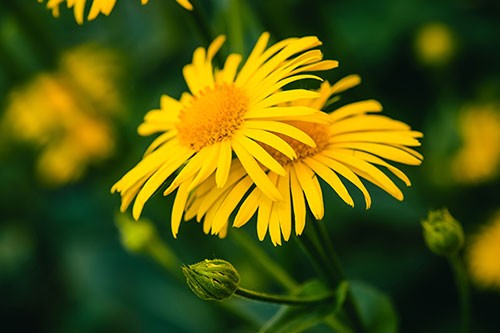 Menthol – promotes the cooling effect and  relieves the legs tension. It has refreshing and quick calming properties. Helps soothe the  pain from injuries and bruises. Improves muscle elasticity.
Avocado – is one of the most useful fruits in Nature. With exceptional nourishing properties, when combined with other products, enhances their effect. Avocado oil is a powerful antioxidant. It abounds in Vitamin E, which is an irreplaceable helper in the fight against free radicals and protects skin cells from oxidation. It is also rich in vitamins A, D, B1, B2, K, PP, which improve the general appearance of the skin. Acts as a natural moisturizer, tones the skin, making it soft, supple and smooth.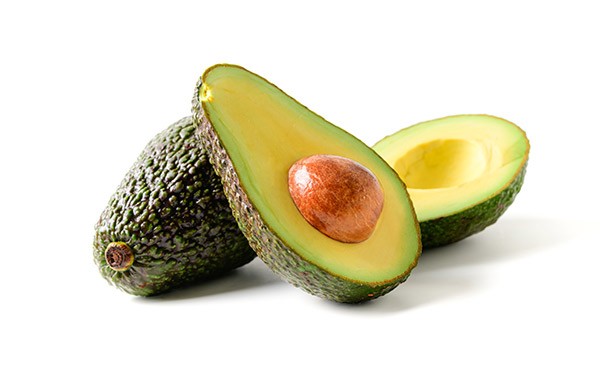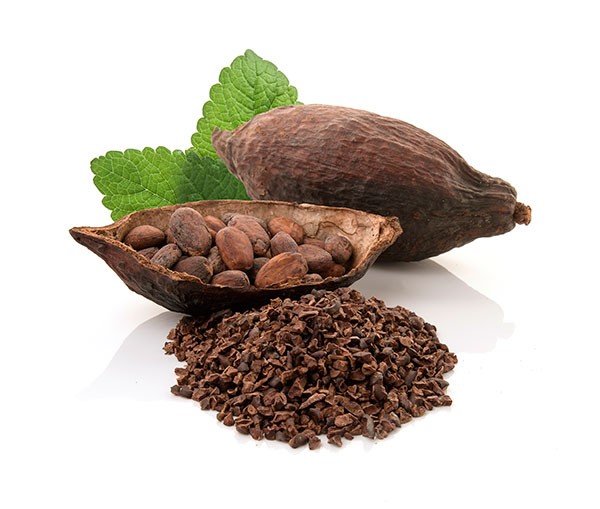 Cocoa butter – has a unique composition, which makes it a preferred product with many applications. The butter nourishes the tissues in depth; it is easily absorbed. Suitable for all skin types, especially for dry, rough or severely dehydrated skin. It is rich in valuable and useful substances, such as minerals calcium, magnesium, potassium, phosphorus and selenium. Abunded in B vitamins, vitamin E and antioxidants. Helps  in preserving the youth of the skin, stimulates the production of collagen. Suppresses inflammatory processes and irritations without causing allergies. Maintains the optimal pH of the skin.
Grape seed extract – rich in phenolic compounds, fatty acids, and vitamins. It contains high levels of linoleic acid that strengthens the cell membrane and blood vessels.  Another very important property is the ability to maintain the hydro balance of the skin. Seals and retains moisture, especially preferable for dry skin. The grape seed oil improves the elasticity of tissues, restores collagen and improves peripheral circulation.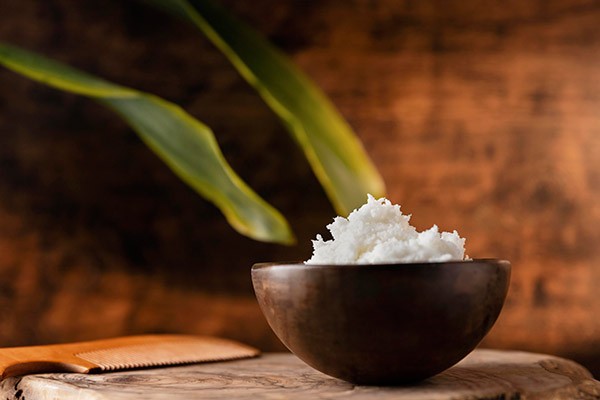 Shea butter – one of the favorite cosmetic ingredients of all women around the world. Extracted by hand technology from the walnut kernels of the Shea tree, which grows in Africa. It has a delicate aroma. Shea butter is a natural moisturizer, rich in many nutrients – vitamins A, E, F, D, fatty acids, polyphenols, allantoin. Makes the texture easy to spread, absorbs quickly and acts in depth. Gives softness and density, accelerates cell regeneration. Used alone and in combination with other products, moisturizes and restores skin elasticity.