Sale!
CBD Face Cream (350 mg CBD)
350 mg CBD
Hydrates and soothes the skin
Reduces moisture loss
Works as a daily treatment
Prevents dryness
Keeps skin soft and smooth
Improves skin elasticity
Violet jar top grade
Out of stock
Ingredients
Aqua, Cetearyl Alcohol, Glyceryl Stearate Citrate, Persea Gratissima Oil, Prunus Amygdalus Dulcis Oil, Propanediol , Glycerin, Olus Oil, Myristyl Myristate, Chamomilla Recutita Extract, Aloe Barbadensis Leaf Juice , Glyceryl Caprylate , Butyrospermum Parkii Butter, Coco-caprylate/caprate, Phenoxyethanol, Sodium Hyaluronate, Theobroma Cacao Seed Butter, Aleurites Moluccanus Seed Oil, Cannabidiol, Hydrolyzed Collagen, Vitis Vinifera Seed Oil, Sodium Carrageenan, Ethylhexylglycerin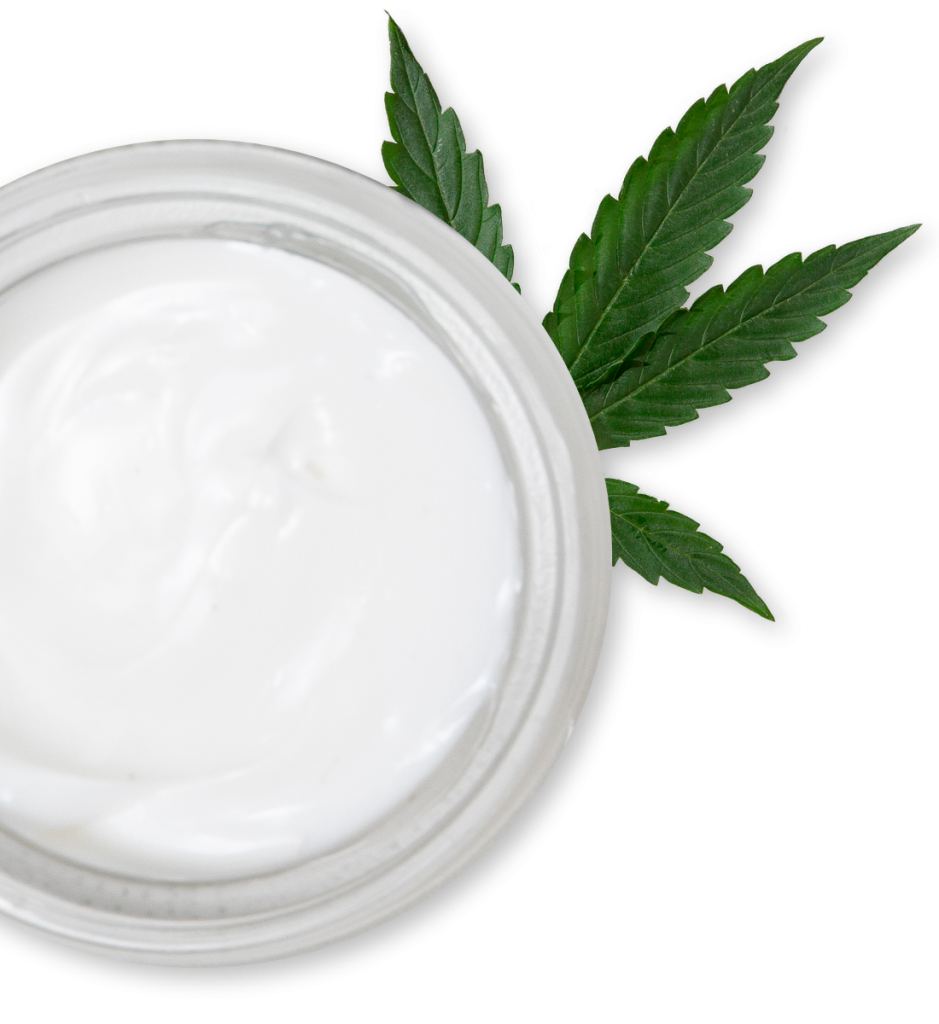 Description
Our CBD face cream is an innovative, all-natural skin care treatment.
It is carefully formulated to be suitable for normal to dry skin.
Cannadoca CBD face cream hydrates and soothes the skin thanks to its natural, completely organic composition.
The texture of this CBD product is gentle and penetrates deep into the cells, creating a smooth and soft barrier without leaving an oily layer.
Thus, moisture is retained in the skin of the face, preventing it from drying out. At the same time, our cannabidiol face cream stimulates the skin's natural collagen production, helping to keep it looking healthy and youthful.

CBD Face cream application
For optimal results, apply a small amount of Cannadoca CBD face cream morning and night to cleansed skin, avoiding the eye area.

You can use this face cream alone or before applying your makeup.


Hyaluronic acid
Hyaluronic acid is an essential part of the composition of this face cream, as it promotes skin strength and elasticity. It is a clear, flexible substance that is produced naturally by the body. Its main function is to retain water to keep the tissues well lubricated and moist. Hyaluronic acid is very useful for reducing the appearance of fine lines and wrinkles
Avocado
In addition to vitamin E, avocado oil also contains potassium, lecithin and many other nutrients that not only nourish but also moisturize the skin. The outermost layer of the skin, known as the epidermis, easily absorbs these nutrients, which also help in the formation of new skin. That's why avocado oil is an important part of our organic CBD extract face cream.
Aloe Vera
Aloe Vera, known for centuries for its "miraculous" properties, helps moisturize the skin without leaving a greasy film on it. It is also part of this face cream as it unclogs pores and softens the skin. It is abundant in vitamin C and E, beta-carotene. Therefore, it has potent skin aging slowing properties. Aloe vera is known for antimicrobial and anti-inflammatory functions. It helps to increase collagen production in the body and skin elasticity. Contains 98% water which helps soothe and hydrate the skin.
Cocoa butter
Cocoa butter is high in fatty acids. We included it in the natural face cream because of its ability to hydrate and nourish the skin and improve its elasticity.
Grape seed extract
Known for its anti-inflammatory, antimicrobial and antioxidant properties, making the skin softer and more supple. It helps seal moisture onto the skin. From anti-aging benefits to fighting free radicals or repairing skin damage, grapeseed extract is a powerful tool and a preferred ingredient. It supports the overall condition of the skin. Grape seed extract increases cell turnover and collagen synthesis, which helps skin stay supple by looking and feeling healthy.
Shea butter
High concentrations of fatty acids and vitamins make shea butter an ideal cosmetic ingredient for softening the skin. The rich oils from the nuts of the shea tree can soak into the skin, creating a smooth and soft barrier that seals in moisture. This moisturizing effect can last for several hours.
Shea supports the skin's natural collagen production and contains oleic, stearic, palmitic and linolenic acids that protect and nourish the skin to prevent dryness. It is also another, all-natural ingredient in Cannadoca's specially formulated face cream.